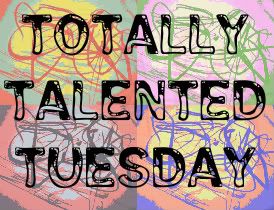 The Christian school I used to teach at (and, incidentally, graduated from) had its second-annual spring fundraiser Sunday night. Since
last year's cake
went over so well, they asked me if I would make another cake for the cake auction. I'm VERY huge, tired, and cranky, so it had to be something relatively easy. I chose the
bathtub
cake
. This is the third time I've made it, and I think this one was my favorite. I put some sparkles on the bubbles this time. You can see them a little bit in the close-up of the kid.
They had several quite beautiful cakes in the auction... one made by two of my former students in the shape of a guitar. Those girls ROCKED that cake! I just wish I had taken my camera to show you what two young girls can accomplish (first timers, too!) when they set their minds to it.
My pastor made a cake, too. I heard that he made one last year, and it was a little sad-looking. This year's cake looked DEE-LISH-US! It was "triple chocolate," and had chocolate cake, chocolate frosting, and piled on the top were blackberries and chocolate-dipped strawberries. Pastor got his cake on this year! Since it went for around $500, Hubs said I was out of luck. But dadgum I wanted that cake!!! I'm still dreaming about it at night. Yum. (Side note to Hubs: you may want to ask if that cake can be re-created for the birth of your third child.) Lord, I've got to get my mind off it.
The last cake up for auction was made by a "mystery chef," and also looked quite yummy. I didn't hear what kind of cake it was, but it looked like it had some kind of cream cheese frosting with nuts on top. Turns out, my pastor's wife (who happens to be Joel Osteen's sister), sneaked out of the house and used a friend's kitchen to make it!
Her
cake went for over $2,000!!! Seems the crowd trusts her baking a little more than his, eh? ;)
We had a really awesome time. I wanted to go last year, but Hubs was at the FBI National Academy halfway across the country, and Cullen was sick. I was just lucky to get last year's cake finished!
To see more talented people, go to
Two of a Kind, Working on a Full House
.
UPDATE:
Sorry! Forgot to say my cake went for $650. Up by $100 (if I'm remembering correctly) from last year.