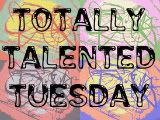 Thanks for all the really kind and encouraging comments on
Saturday
and
Sunday'
s posts. You guys sure know how to make someone feel good!
First of all, this cake didn't place at all. Several people told me how much they loved it, or how much their kids loved it, or how cute it was. Several people told me they were surprised it didn't win anything... but you just never know what's going to appeal to the judges. It had a few votes for the People's Choice award, so that's something, I guess. And I know it's going to taste good, so it's not a total loss!
Remember my Christmas cake that wasn't really a cake? Actually, it didn't have a single piece of cake on the board at all...
This one?
This one won first place in the Special Techniques category! I was shocked!
After I got my medal, Hubs and I watched a few more categories/divisions (category= what type of cake like wedding/sculpted/novelty, etc; division= child/beginner/advanced/master, etc...). Since I knew he wanted to go to Cabela's, I asked him if he wanted to leave right then. He said sure, so we left the awards ceremony and went back to the cake displays/vendors' booths to buy a few cake things.
We were on our way to the door when someone in my category/division stopped us to congratulate me. We ended up talking for quite a while, then said our goodbyes and began to leave. Hubs saw a few people with silver platters and asked what they were for... I told him I had no idea. On our way out, I saw the new president of Austin's cake club and stopped to say hi and congratulate her. She asked if I'd gotten my stuff, and I said, "What stuff?" She said, "You won another award!" (Typing that reminds me of the "major award" the dad won on A Christmas Story.) I flipped out! The awards ceremony was over, and I had missed winning! We went back into the hall where the awards were held, and she looked up what else I had won. Turns out, my Christmas cake won for the entire division!!! So I was one of those people that should have been walking around with a silver platter! Hubs couldn't resist taking my picture with my medals and platter, so this is one of the only times you'll see a picture of me on here. Yes, that's my 8 month pregnant belly behind my arm and under that shirt! Anything to make objects appear smaller.
But then, she said there was more! She started going through boxes and bags, and part of my prize (the medal and the platter were more than enough for me!!!) was three buckets of fondant (which is what all those little people and things are made of; it tastes like marshmallows), piping bags, a dusting brush, a fondant smoother, a box of sugar flowers, a GIANT box of cake mix (it's more than 4 times the size of store-bought mixes), a jar of banana flavoring... and a check! It felt like Christmas morning! Hubs wanted a picture of all my winnings, so here it is:
My sweet friend Darcie took a picture of us together in front of everything. Hubs said since the Christmas Day concept was his idea, he'd just settle for the check (you know, the one that's made out to ME!) and
let me have
all the cake stuff, since he's not into making cakes. Isn't he just the sweetest thing ever?
Seriously though, I had a GREAT time with him there. He's so much fun to walk around with and listen to his comments (some of them are funny, some are pointing out things I hadn't noticed, and some are downright snotty!) and just look at all the cakes with. I don't know many men who'd be willing (and pretend to actually
enjoy
) spending a weekend at a cake show. Don't feel too sorry for him, though. He dumped me for a few hours on Saturday for Academy's gun counter. :) I was okay with that. I watched a bunch of live competitions and shopped at all the vendors' booths. Then Sunday we went to Cabela's gun library. He found a gun he was interested in... for $60,000. That's SIXTY. THOUSAND. DOLLARS. I told him I'd have to win a heck of a lot more cake competitions to pay for that thing!
All Sunday afternoon he had to endure me hitting him on the arm and saying, "Can you believe my piece won over all the other cakes in my division??? Can you BELIEVE that???"
I'm still finding it hard to come down from my cloud.