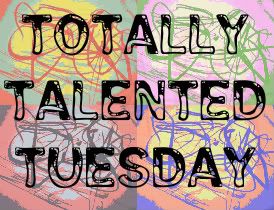 It was Saturday.
I spent the evenings last week modelling sugar animals to put on her cake... she drew a picture for me to go by! She wanted a barn, a cow, a pig, a sheep, a chicken, and herself sitting on a horse! Not too much to ask, huh?

Friday night I didn't think she was going to get her grand farm-themed cake, to go with her cowgirl-themed party. I was just exhausted. Somehow, I finished it. I don't know how those Food Network challengers do it! They only have eight hours to complete a cake five times the size of this one!
The barn is white almond sour cream with strawberry swirl cake... and it was DELICIOUS!!! The pasture is Devil's food. They both have white chocolate buttercream.

Cullen really liked the animals. He wanted to kiss them all. I held the chicken so he could get a closer look, and he kept saying he wanted to give it a kiss. I knew nobody would be eating it, so I let him.
Then he wanted to kiss the cow, so I held it up for him, and he LICKED IT!!!
I was so mad! I had to re-color the cow's face, since he licked the color off it. Like I said, nobody ate the animals. All the kids wanted to, but there weren't enough animals for each kid to have one, besides the fact that Cullen kissed and licked them! Little turkey.
Hubs really liked the little sheep. I thought he was pretty cute, too. He and the cow are Lorraine McKay's design... I just copied her! Incidentally, she's coming to Houston this week, and I'm SO SAD I can't go! But my OB looked at me like I was crazy when I asked him if I could... since it's three hours away... and I'm 3 1/2 weeks from my due date!
Christian thought the pig's, ummm... ham, was pretty funny.
This cake is definitely not without its "issues," and trust me, I see them all. I was so unbelievably tired, and having numerous contractions, that I decided to skip leveling the cakes. I knew it would come back to bite me in the butt. The pasture was not flat, so the barn was sitting on a slope. I expected to wake up Saturday morning with the barn having rolled out of the pasture and off the cake! Then, when I placed the cake on the board, my belly prevented me from getting as close as I normally can, so I couldn't see if the cake was straight on the board.
It wasn't. Oh well.
See those little pink boots on the table? Those boot cups are the whole reason for the cowgirl party. She found those in a birthday party supply catalog, and just HAD to have them. There were brown ones for the boys. I found sets that had cowboy hats, spurs, sheriff badges and belts with HUGE buckles, so I wrapped them all up inside bandanas for each kid, along with their boot cup, which they drank from at the party.
My little cowgirl had a great time, and loved her cake! Especially since the sugar figure of herself is riding a horse, while wearing her cowgirl hat and new cowgirl boots. NOT to be confused with cowboy boots or a cowboy hat. There's a difference. It's pointed out to me every time I slip up.
We were so busy, I can't believe I actually forgot to wrap and give her her gifts! They're still in my closet... I'll get to it... eventually.
To see some more talent, go to Two of a Kind, Working on a Full House.